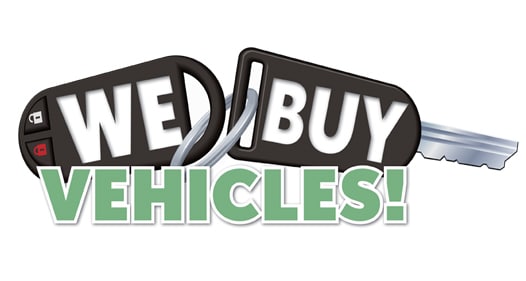 We Buy Cars at Bob Johnson Auto Group in Rochester, NY

Clear. Simple. Different.

Not only do we sell used cars, but we'll also buy yours!

There is something you may not know about the Bob Johnson Automotive Family: we have the largest selection of certified used vehicles in the area. We also supply our sister stores, Upstate Auto, with used vehicles.
So it just makes sense - nobody in Rochester needs your trade-in more than Bob Johnson!

That's why you will always get the most for your vehicle at Bob Johnson, guaranteed.
The alternative is going to high priced auctions for questionable cars and paying auction prices and shipping fees like most dealers do. And remember we will buy your vehicle even if you don't buy ours! Bottom line?You will always be awarded and guaranteed the highest trade in offer at Bob Johnson!
No one else can offer you the Bob Johnson customer service experience, and no one else can offer you such a great trade in value for your vehicle. We do things differently at Bob Johnson, and you can see it for yourself in every vehicle we appraise and purchase. We guarantee you'll receive fast friendly care throughout your vehicle's appraisal process:
We'll appraise your vehicle in as little as 30 minutes!
Every appraisal at Bob Johnson is backed by a written offer!   
Our offer stands even if you don't buy a car from us!
There's no obligation on your part!

Even if you decide not to purchase a new or pre-owned vehicle from us, we'll still be happy to buy your vehicle at the price quoted in our written offer. Feel free to use our convenient online form to start your appraisal process today!
At Bob Johnson Auto Group, we're proud to serve our friends and neighbors in Rochester, and we are looking forward to meeting you! Whether you are looking for a new, pre-owned, or certified pre-owned vehicle, Bob Johnson will always provide the best quality and experience. With our Comp Check Pricing you can rest assured that you are always getting the best price, up front, without the hassle and headaches of other dealerships.

Clear. Simple. Different.

Comp Check Pricing...because what good is a haggle-free price it it's not the best price?